Theodore Wolfenbarger
Served on the U.S.S. Morrison (DD560). He was killed in action.
On the morning of 4 May 1945 the U.S.S. Morrison (DD560) was operating as the fighter director ship in radar picket station number one, off Okinawa, Ryukyus Islands. The Morrison was attacked by Japanese planes.
-Memorialized at Honolulu Memorial in Honolulu, Haiwaii
-Parents: William Robert and Hattie Wolfenbarger
-Siblings: Terry Wolfenbarger, Lovena Wolfenbarger, Allisse WOlfenbarger, and Irene Wolfenbarger
Rank: Chief Boatswains Mate
Date of death: 4 May 1945
County: Knox
Hometown: Knoxville
Service Branch: Navy
Division/Assignment: USS Morrison (DD-560)
Theater: Pacific
Conflict: World War II
Battles: Okinawa
Awards: Purple Heart
Burial/Memorial Location: Honolulu Memorial, Honolulu, Hawaii
Location In Memorial: Pillar VIII, Middle Panel
---
Image Gallery
Click a thumbnail below to view at full size.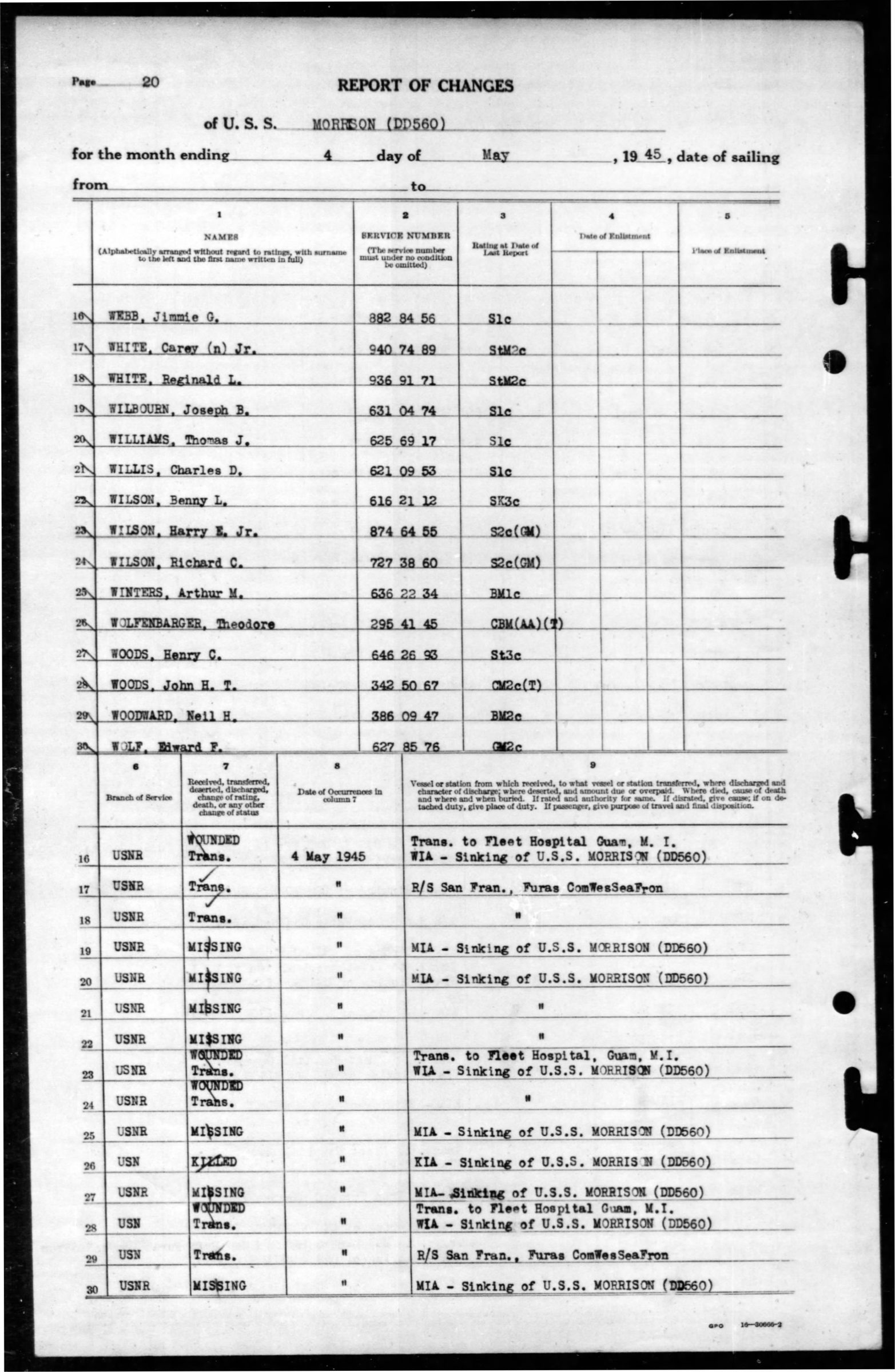 ---