Robert Countis Pennington Jr.
Missing since 24 November 1943
Officially declared dead on 25 November 1944
Robert Pennington served on the U.S.S. Liscome Bay (CVE-56).
On 24 November 1943, at 0510, the U.S.S. Liscome Bay was struck by at least one torpedo on the starboard side aft of the after engine room. Other explosions followed immediately blowing off the after half of the flight deck and gutting the remainder of the ship, except for some portions forward of the island. Approximately twenty-three minutes later the U.S.S. Liscome Bay sank.
Parents: Mr. and Mrs. Robert Countis Pennington Sr., South Pittsburg, TN
Memorialized at the Honolulu, Hawaii Memorial
Rank: Aviation Chief Metalsmith
Date of death: 25 November 1944
County: Marion
Hometown: South Pittsburg
Service Branch: Navy
Division/Assignment: USS Liscome Bay (CVE-56)
Theater: Pacific
Conflict: World War II
Burial/Memorial Location: Honolulu Memorial, Honolulu, Hawaii
Location In Memorial: Pillar XV, Middle Panel
---
Image Gallery
Click a thumbnail below to view at full size.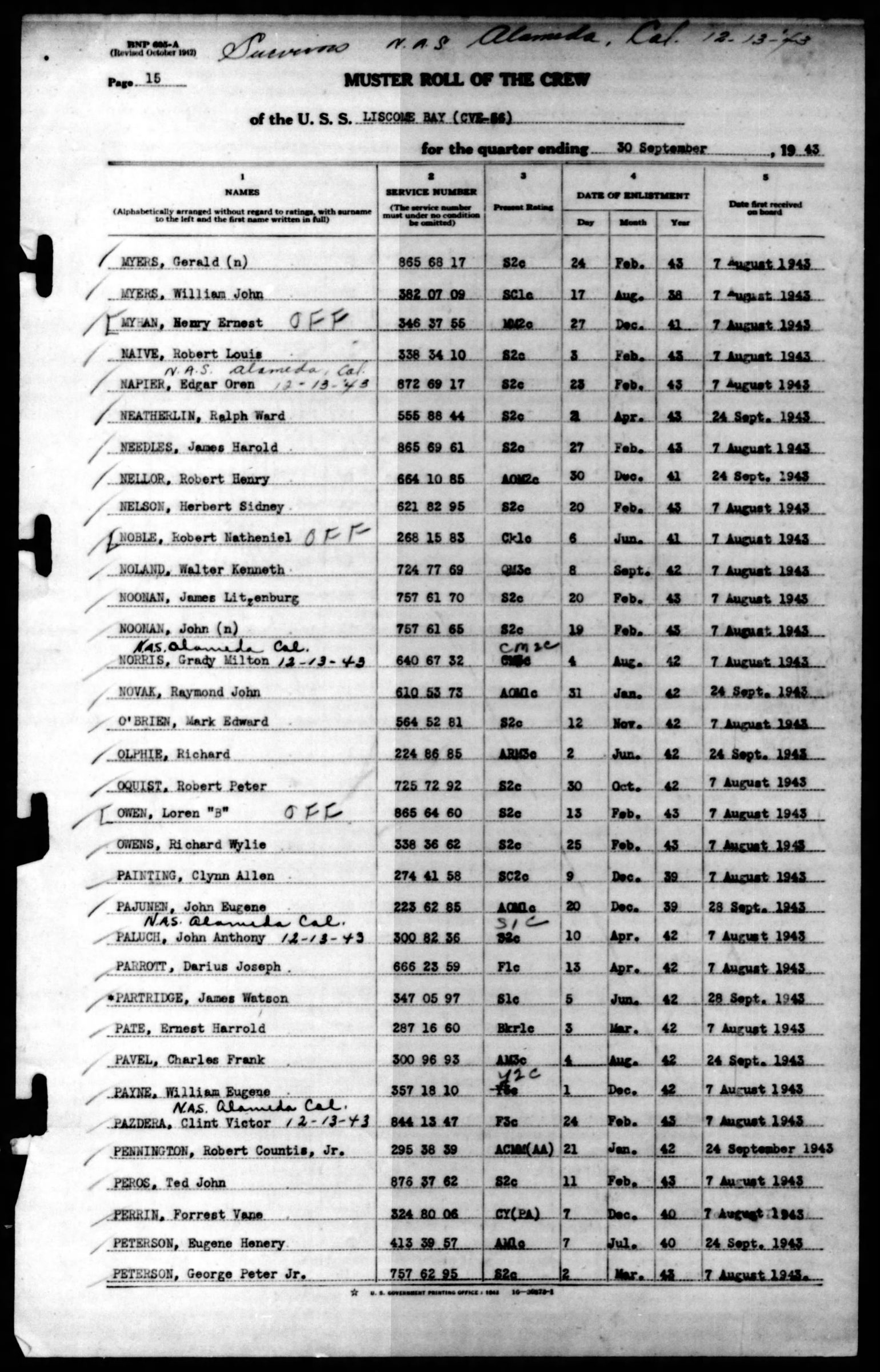 ---