Milo Gaines Parker Jr.
Ensign Parker died January 18, 1945 on a F4U-1D stationed aboard VBF-85 USS Shangri-La CV-38 en route to Panama. On 18 January 1945 during a rocket attack on a towed spar, planes flown by Ensign Milo Gaines Parker, (Al), USNR, (338029), and by Ensign Robert Statts Sherman, (Al), USNR, (346980), collided. Ensign Sherman made a successful water landing and was rescued by an escorting destroyer. Ensign Parker crashed into the sea and was not recovered.
Ensign Parker is memorialized on the Tablets of the Missing at East Coast Memorial, New York.
Mother: Mrs. Virginia Lunsden Parker, Fairmont Road, Signal Mountain, TN
Rank: Ensign
Date of death: 18 January 1945
County: Hamilton
Hometown: Signal Mountain
Service Branch: Navy
Conflict: World War II
Burial/Memorial Location: East Coast Memorial, New York, New York
Location In Memorial: Pillar XII, Top Panel
---
Image Gallery
Click a thumbnail below to view at full size.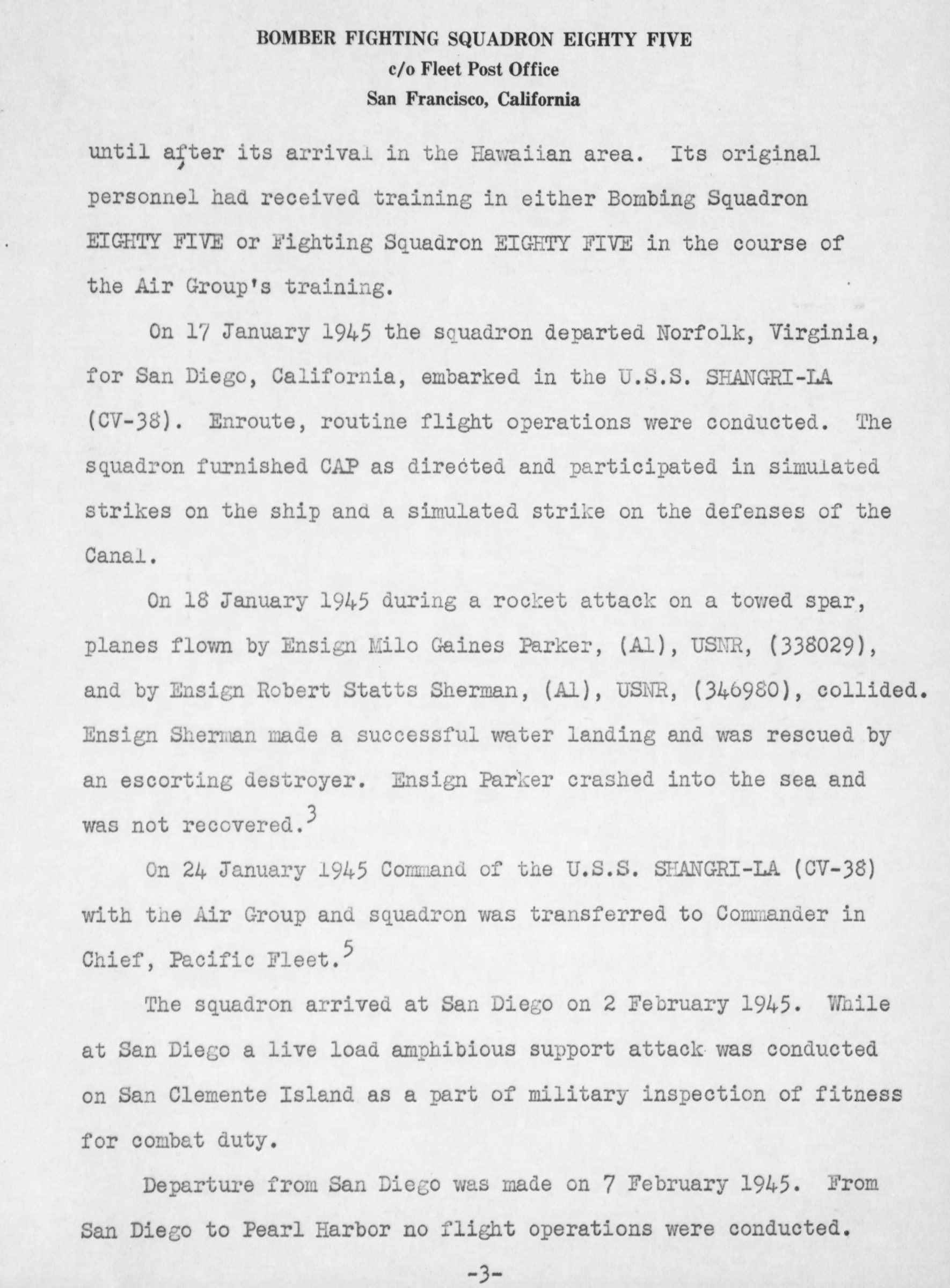 ---