Johnny Lynn Pelfrey
Born 21 September 1954
Died non Battle 10 June 1973
Private
Pvt Pelfrey died at Muscogee, Georgia in a vehicle accident (vehicle major cause).
I am Johnny's sister I was in the car accident with him in 1973 I don't know alot about the army but I think he was a pvt in basic training he was coming home for a weekend leave my dad clay pelfrey my little brother David pelfrey. And myself vera pelfrey now Henderson went to pick him up on our return home is when the other young man struck out car head on if you would like to talk call 423-799-0333 ask for vera thank you very much vera henderson.
Rank: Private
Date of birth:
21 September 1954
Date of death: 10 June 1973
County: Rhea
Service Branch: Army
Conflict: Vietnam
Burial/Memorial Location: Smyrna Cemetery, Evensville, Rhea County, TN
Location In Memorial: Pillar XXIV, Top Panel
---
Image Gallery
Click a thumbnail below to view at full size.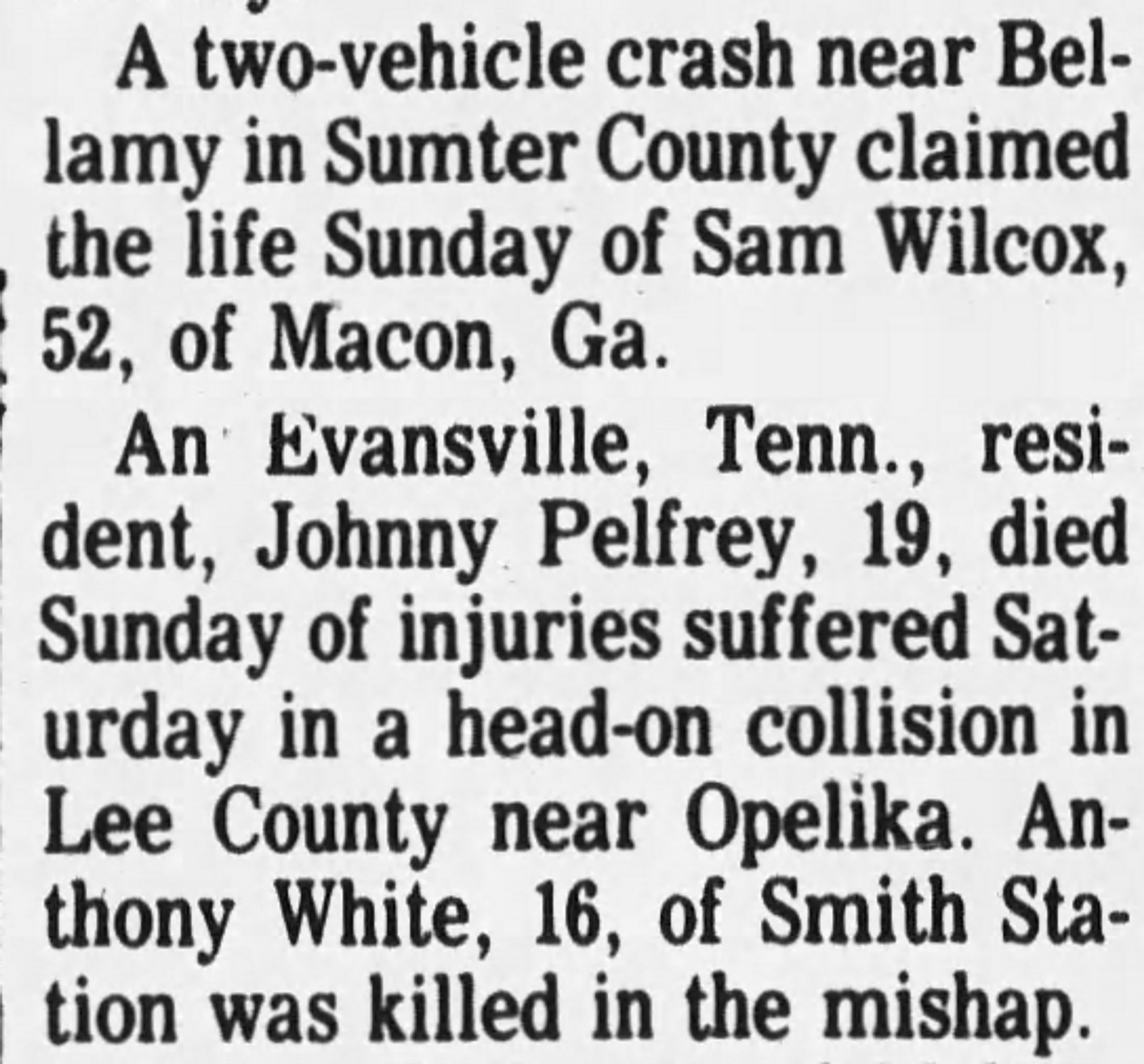 ---