Jarvis Bruce Mellon
Jarvis Mellon served on the LST 577. He was Missing in action on 11 February 1945 and declared Killed in Action on 25 April 1945. He was awarded the Purple Heart.
On 11 February 1945, LST 577 was proceeding on course in formation employed in a re-supply run from Ataipe, New Guinea to Lingayen Gulf via Leyte Island. In latitude 7-55.6N and longitude 130-15.0E two sharp explosions were heard and LST 577 in position 21 was seen to break into two sections just forward frame 34. LST 753 occupying position #23 immediately sheared to port as floating debris and swimming survivors prevented shearing to starboard. The after section of LST 577 sank within a few minutes after the explosions but the forward section continued to float for several hours.
-Born about 1927
-Attended Rule High School
-Memorialized at Manila American Cemetery in Fort Bonifacio, Manila, Philippines
-Parents: Jake F. and Julia Mellon
-Siblings: Mary E. Parker (Step-sister), Edward Parker (Brother-in-Law) Otey D. Moore (Step-brother), William A. Moore (Step-brother), Roy L. Mellon, Viola Mellon, Evelyn M. Mellon, and James E. Mellon
I am Jarvis Mellon's niece. My mother, Viola Mellon, Humphreys, Wise was Jarvis Mellon's sister. My grandmother, Julia B. Mellon was Jarvis Mellon's mother. I can remember Jarvis before he went into the Navy. I have pictures of Jarvis before and after he went to serve in the Navy.
–Submitted by Ruby Humphreys Lay
Rank: Seaman Second Class
Date of death: 11 February 1945
County: Knox
Hometown: Knoxville
Service Branch: Navy
Division/Assignment: LST 577
Theater: Pacific
Conflict: World War II
Awards: Purple Heart
Burial/Memorial Location: Manila American Cemetery, Fort Bonifacio, Manila, Philippines
Location In Memorial: Pillar VIII, Middle Panel
Sponsored by: Ruby Humphreys Lay
---
Image Gallery
Click a thumbnail below to view at full size.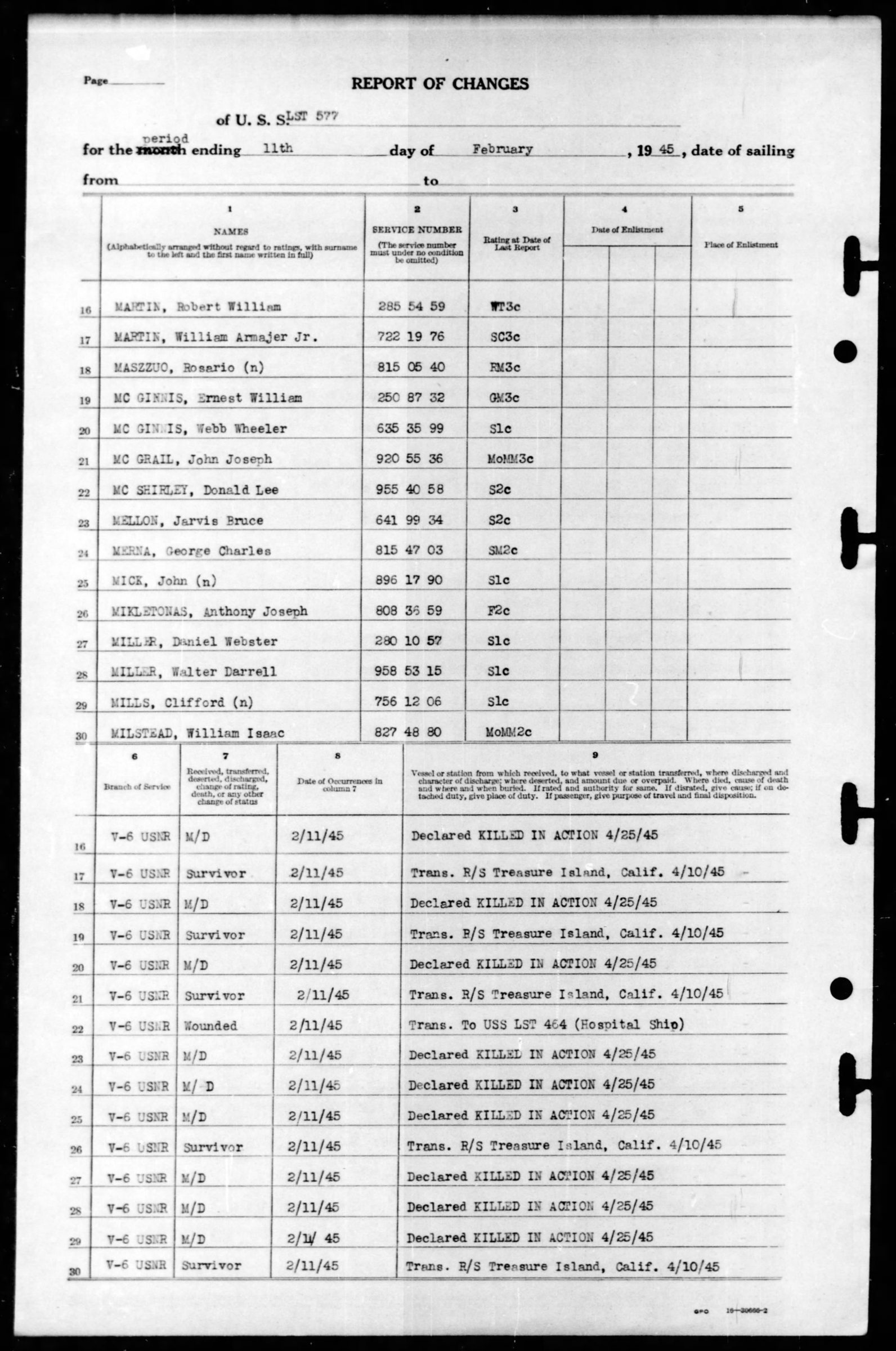 ---