Glen Loyal Bridges died May 28, 1945, on the U.S.S. Drexler off the coast of Okinawa, Japan. Ship was hit by suicide planes. He was also on a ship in the Atlantic, and it was sunk by a German submarine. The German sub surfaced and began to shell the crew. Glen's ship launched a plane that dropped a bomb and blew up the enemy sub. The plane was lost. He came home on leave and told his mother that he didn't think he would be coming back. Glen was shipped out to the South Pacific on the U.S.S. Drexler, and it was sunk by a Japanese suicide plane. Half of the crew was lost.
Submitted by David E. Shaw
Mother: Mrs. Bessie Glandon Bridges, Rt 1, Duff, TN.
Father Harvey Bridges, Sr. had passed away with cancer in 1937 leaving his wife Bessie with ten children to raise. The four eldest boys went into service during World War ll. The other three went in when they became of age. Glen's mother, Bessie, was given his Purple Heart posthumously.
Rank: Fireman First Class
Date of birth:
13 November 1922
Date of death: 28 May 1945
County: Union
Service Branch: Navy
Division/Assignment: USS Drexler
Theater: Pacific
Conflict: World War II
Awards: Purple Heart
Burial/Memorial Location: Honolulu Memorial, Honolulu, Hawaii
Location In Memorial: Pillar XIX, Top Panel
---
Image Gallery
Click a thumbnail below to view at full size.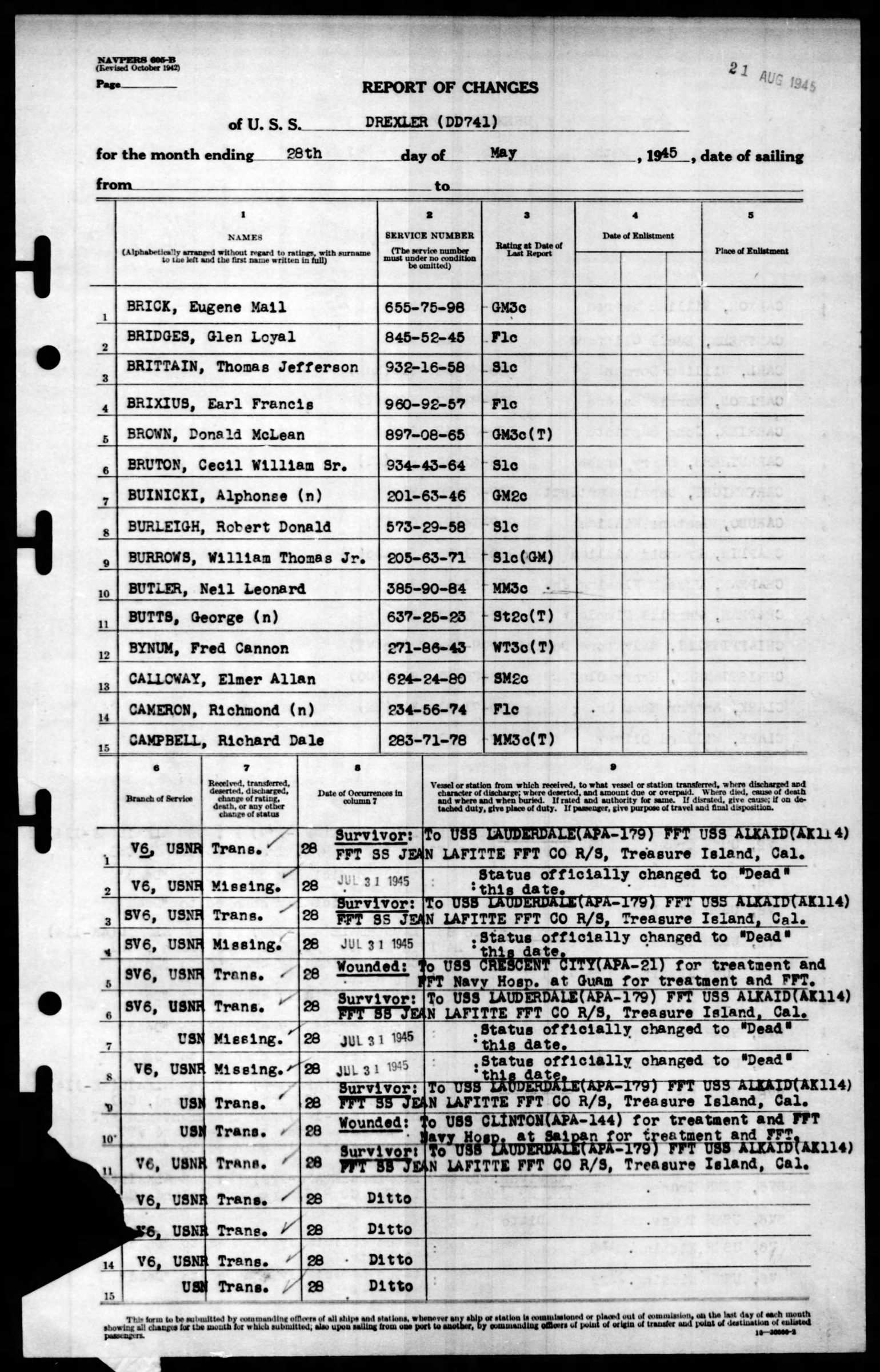 ---