Marine on leave killed in crash
A 22-year-old Marine was killed early Saturday morning in a single-vehicle crash on Proffitt Springs Road.
The Maryville Daily Times Staff
by Anna C. Irwin
November 27, 2005
A 22-year-old Marine was killed early Saturday morning in a single-vehicle crash on Proffitt Springs Road.
Damian Ramirez of Diamond Branch Road, Maryville, was pronounced dead at Blount Memorial Hospital after the accident at 1 a.m. Saturday.
The victim's sister said he had been serving in the Marine Corps for almost three years and was home on leave for the Thanksgiving holiday. She said he was based in San Diego, Calif., and was serving in Japan after a tour of duty in Iraq.
Blount County Sheriff James Berrong said traffic accident reconstructionists from the Traffic Safety Unit report that Ramirez was traveling south on Proffitt Springs Road near Louisville Loop Road when the 2004 Chevrolet Silverado pickup truck he was driving went off the right side of the road and struck a tree.
The vehicle came back onto the roadway, then left the roadway again on the right side. The truck hit a chain-link fence when it left the road the second time, turned onto its side and went airborne before it hit a utility pole and a mail box.
The top of the truck cab was crushed and the victim had to be cut free of the wreckage by emergency responders from the Blount County Fire Department and the Blount County Volunteer Rescue Squad, who assisted at the scene.
Ramirez was taken by Rural/Metro Ambulance Service to Blount Memorial Hospital where he was pronounced dead.
Ramirez was wearing a seat belt but the airbag in his vehicle did not deploy. He was alone in the truck.
The sheriff said the Traffic Safety Unit is continuing its investigation.
Ramirez's death is the 18th traffic fatality of the year in Blount County. On the same date in 2004, 34 people had been killed in vehicle crashes and 2004 ended with a record 38 traffic deaths.
Posted by on November 27, 2005 12:34 PM | Permalink
Rank: Corporal
Date of birth:
11 September 1983
Date of death: 26 November 2005
County: Blount
Hometown: Maryville
Service Branch: Marine Corps
Conflict: Iraq
Burial/Memorial Location: Logans Chapel Cemetery, Maryville, Blount County, TN
Location In Memorial: Pillar XXV, Top Panel
---
Image Gallery
Click a thumbnail below to view at full size.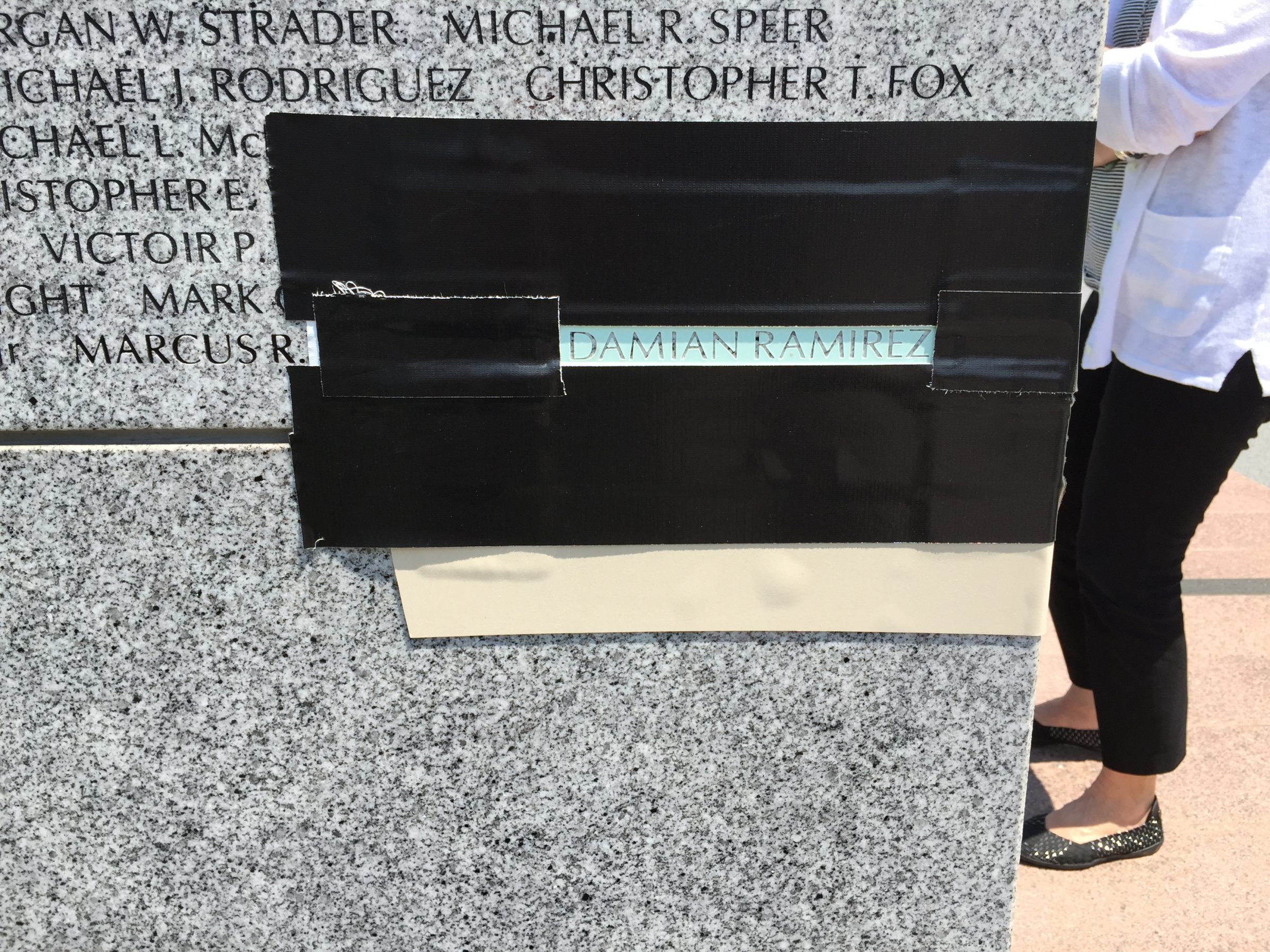 ---