Pvt William (Billy) V. Weaver died non battle in Florida.
Bradley County Journal, 1943:
Cleveland was again reminded forcibly last Thursday evening of the war, when two of its boys were killed in maneuvers in Florida. The boys were William (Bill) Weaver, aged 24, son of Mr. and Mrs. John H. Weaver, of Cleveland and Tasso, and Private John A. Salmons, son of Mr. and Mrs. J. A. Salmons, formerly of Cleveland but now residing in Lakeview, Ga.
Young Weaver was born and educated in Bradley County and attended Bradley High about severn years ago. He was a member of the 117th Infantry and entrained with his outfit for Fort Jackson, S.C., transfered to Camp Blanding, Florida, early this year as a member of an anti-tank unit.
This is the second death recently in the Weaver family. A brother, Roy Weaver, died on March 8 at the John-Hopkins hospital, Baltimore, as a result of an automobile accident of about a year ago.
The heartfelt sympathy of the whole Bradley County is extended to the Weaver family in this sad hour.
He is survived by his wife, Mrs. Ruth Weaver of Cleveland; his parents, two sisters, Mrs. Gordon Green, and Miss Evelyn Weaver, both of Cleveland, and two brothers, Eugene W. and Max Weaver, of Cleveland; and a grandmother. Mrs. A. L. Weaver, of Chattanooga.
The body of young Weaver arrived in Cleveland Sunday, and funeral services were held Monday afternoon from the First Christian Church with the Rev. Dr. Raymond Sherrer, of Chattanooga, officiating and burial was at Fort Hill cemetery.
Rank: Private
Date of birth:
4 January 1909
Date of death: 22 April 1943
County: Bradley
Service Branch: Army/Army Air Forces
Conflict: World War II
Burial/Memorial Location: Fort Hill Cemetery, Cleveland, TN
Location In Memorial: Pillar VII, Top Panel
---
Image Gallery
Click a thumbnail below to view at full size.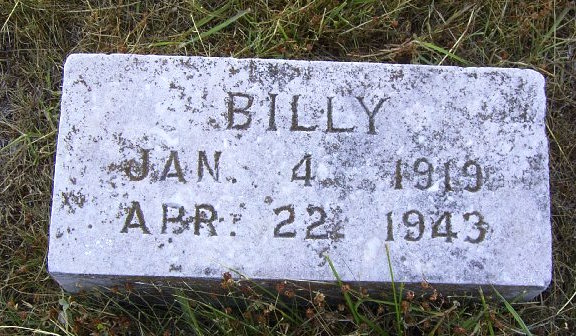 ---