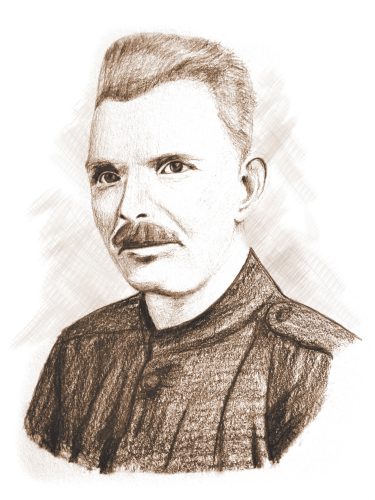 The East Tennessee Veterans Memorial Association presents the 8th Annual Medal of Honor Evening, Honoring World War I Medal of Honor Recipient Sgt. Alvin C. York, United States Army. The event will be held Monday, May 7th, 2018 at The Historic Foundry Building at 747 World's Fair Park Drive, Knoxville TN.
Social hour begins at 5:30pm, followed by dinner & presentation at 6:30pm.
About Sgt. Alvin C. York
Best known as "Sgt York," Alvin Cullum York of Pall Mall, Tennessee was one of the most decorated United States Army soldiers of World War I.  He received the Medal of Honor for leading an attack on a German machine gun nest, taking 35 machine guns, killing at least 25 enemy soldiers, and capturing 132. York's Medal of Honor action occurred during the United States-led portion of the Meuse-Argonne Offensive in France.