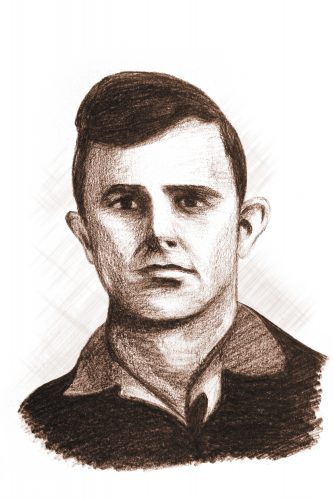 The East Tennessee Veterans Memorial Association presents the 10th Annual Medal of Honor Evening, Honoring World War I Medal of Honor Recipient First Sergeant Milo Lemert, United States Army. The event is now scheduled for Monday, September  27, 2021 at The Historic Foundry Building at 747 World's Fair Park Drive, Knoxville TN.
About First Sergeant Milo Lemert
First Sergeant Milo Lemert entered the US Army in Crossville, TN as a member of the 119th Infantry, 30th Division. He was killed in action near Bellicourt, France on September 29, 1918. In the face of heavy fighting he singlehandedly rushed an enemy machinegun emplacement, killing the entire crew with a grenade. He continued along the enemy trench and silenced two more guns with grenades. He engaged a fourth machinegun nest and was killed during this assault. His courageous actions prevented many casualties among his company. He was returned to Cumberland County where he was buried.
---
This event is sold out!